A few years ago a friend had suggested a trainer in Belgium called Jossy Reynvoet. Jossy is a student of Bent Branderup's Academic Art of Riding for many years and has become one of Bent's recognised instructors.
Jossy has now setup the Bitless Art of Riding where he combines the philosophy of the Academic Art of Riding together with his own ideas and of course his Art of Bitless Riding.
After a visit to Jossy in Belgium four years ago and seeing him work with different horses and students I signed up for his on-line Bitless Art of Riding Academy. I enjoyed it immensely and was determined that I would later return to Belgium to receive instructions from Jossy in person.
So this year in August I returned to Europe and had a wonderful time visiting various horse training facilities and of course to have some one-on-one training with Jossy. I spent three days with Jossy receiving two lessons a day as well as watching other lessons and Jossy working with his own horses.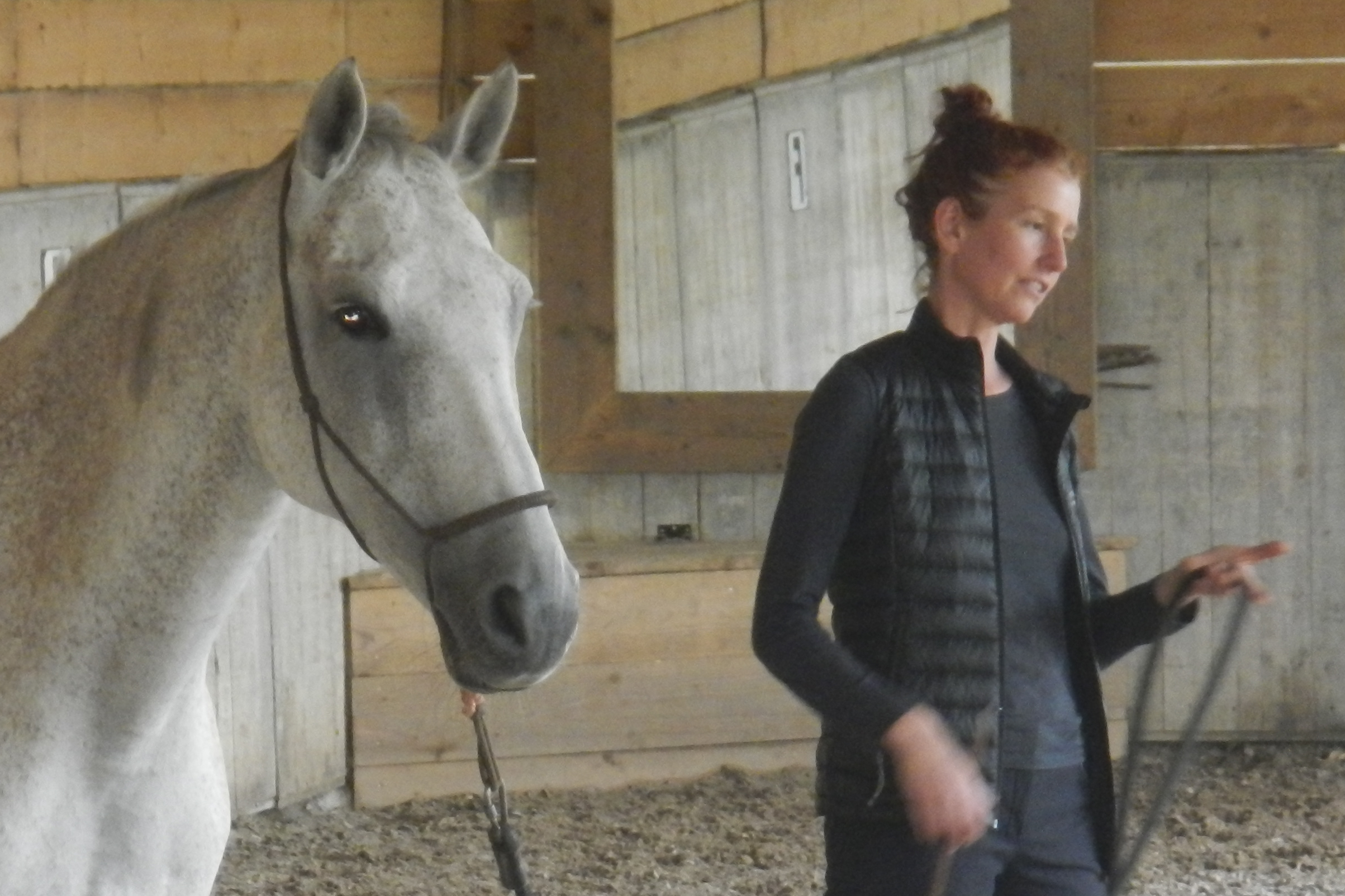 Jossy's work has all the things that I want to achieve in one packet. He uses a holistic approach when working with horses such as collaboration with other professionals like Equine Body workers, Hoof Trimmers and other specialised trainers. He gathers the horse manure every day to make compost for the paddocks and the horses diets have been thought of carefully. Jossy's approach to the horse and their wellbeing allows him to learn more and develop an even better way of being and connecting with horses.
"The horse is our greatest schoolmaster and we can be very grateful that we have them around us. By observing and listening we can learn so much from these animals." Jossy Reynvoet
When I stepped into the arena at the Bornehoeven for the first time, Jossy asked what it was that I wanted to work on. How can I answer this, how can I mention just a few things when really it's everything that I want to know. I know it's not possible as I only have three days here but I tell Jossy that I want to work on everything.
So the lessons start……..
Working with Jossy means working on refinement, reducing aids, being consistent, the biomechanics of the horse and being able to communicate with the horse through body language in a very clear way. Every move you make has a meaning to your horse. Every move you ask for is a step towards strengthen the horse physically, mentally and emotionally. So, everything is a stepping stone towards the next one. You can't just say we will now work on the shoulder in as the horse might fall into their inside shoulder. You can't just say I want to work on the trot, if you have lost the halt. You will need to work on the whole picture and fix these things first.
Previously when working with my own horse Ivanhoe at home, and I would get him to line up in front of the mounting block, I would first ask his hind quarters to move over. In the lessons with Jossy, I was told to start with the shoulders. Why? It became quite clear after I started using the technique. By bringing the shoulder in first you are already working on strengthening the hind quarters. You are already working on the gymnastics of the horse. By asking the shoulders to move over, the horse needs to put his weight on the hind and open up his shoulders. This is what we work on in a shoulder in.
So you can see that one thing can lead to the next.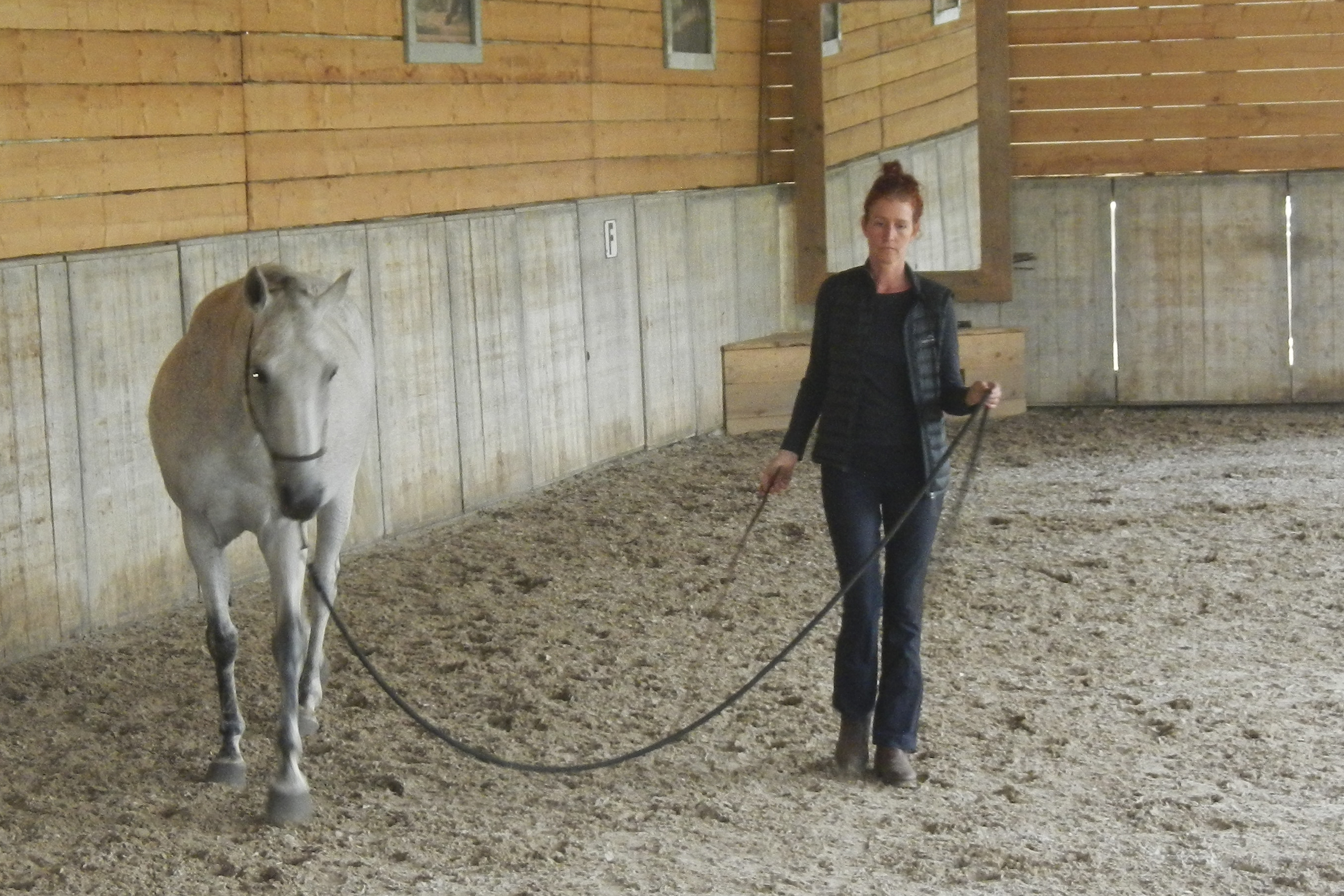 While I was with Jossy I had the privilege to work with a beautiful mare called Jamaica. She had been out of work for years and was brought in for me to learn from. She taught me well. I could not have wished for a better dance partner. She guided me throughout the lessons, being so willing and patient.
I was taught that by only re-positioning my feet slightly, which made small changes in my body, I could ask Jamaica from a shoulder-in to a haunches-in and even a few steps towards the Renvers.
There was a moment where I had a Centaur Connection with Jamaica on the ground.
So "everything"? In a way, Jossy was teaching me "everything".
Thank you Jossy for 3 wonderful days and I hope to be back soon.
Perfection cannot live without happiness, happiness can live without perfection